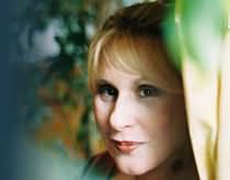 Barbara Victor, a journalist and author who has covered the Middle East for most of her career, has interviewed many of the major heads of state in that area of the world, including Yasser Arafat, King Hassan, Yitzhak Rabin, Ariel Sharon, King Hussein, Abu Iyad (mastermind of the massacre of Israeli athletes at the Munich Olympics) and many other players involved in the Israeli/Palestinian conflict. Included in her interviews is the first one with Moammar Ghadaffi in November 1986 after the American bombardment of Tripoli (cover story for U.S. News and World Report).
Her articles, editorials and book reviews have appeared in the International Herald Tribune, Life Magazine, Washington Post, Newark Star Ledger, Newsday, New York Times, New York Post, Chicago Tribune, Journal de Dimanche, Elle, Femme, Madame Figaro, Vanity Fair and Politique Internationale. Among those subjects already mentioned, Victor has interviewed other international leaders and notable intellectuals such as President Menem of Argentina, American Presidents Ronald Reagan, Bill Clinton, and Vice Presidents Dan Quayle and Al Gore. Victor has also interviewed President George W. Bush, Dick Cheney, Condoleezza Rice, General Khin Nyunt of Myanmar, Donald Rumsfeld, Colin Powell, Norman Mailer, Hillary Clinton, Newt Gingrich, former New York Mayor Rudy Giuliani and many others.
Victor was a Contributing Editor to ELLE USA from 1988-1990, Femme Magazine in France from 1990-1997 and Madame Figaro from 1997 until 2001.
The author of eleven non-fiction books and five works of fiction (sixteen books in total), Victor has been translated into more than twenty-five languages in thirty foreign markets.
Victor's non-fiction books are Terrorism, an account of the Lebanon War from l975-l982, A Voice of Reason, Hanan Ashrawi and Peace in the Middle East, a biography of Hanan Ashrawi, which was nominated for the l995 Pulitzer Prize, Getting Away With Murder, a study of domestic violence in the United States, The Lady, a biography of Aung San Suu Kyi, the Burmese Nobel Peace Prize Laureate, Le Matignon de Jospin, an inside look at the workings of the French government, Goddess, a biography of Madonna, Army of Roses, a study of Palestinian women suicide bombers, The Last Crusade, an expose of the Christian Right and American politics as well as the alliance and support the Evangelical Christians have with Israel as well as the Jewish community in the United States.
Victor's works of fiction include Absence of Pain, Misplaced Lives, Friends, Lovers, Enemies, Coriander, and Reckless.
Victor also wrote, directed, and filmed a documentary on women suicide bombers, also entitled Army of Roses, which aired first on TF-1 in France and subsequently on television stations throughout Europe.
In 2011, along with noted divorce lawyer, Raoul Felder, Victor co-authored The Good Divorce, which was published by St. Martin's Press in March 2011. As well, Victor contributed an essay to an anthology edited by Erica Jong, entitled Sugar In My Bowl, published by Harper Collins in June 2011.
A frequent lecturer on women's issues as well as on the Middle East, Victor also created a blog entitled Mecca, which deals with domestic and international subjects ranging from gossip to crime, from politics to culture.
Barbara Victor's current project – BeDazzling – Barbara's designs of jeweled cuffs and necklaces, can be found and are sold on barbaravictor.com.
Barbara lives in New York with her husband, two chocolate labs and a silver standard poodle.